BIOFUND raises three separate types of funds, namely: Endowment, Pass-through funding and Funds for direct implementation of projects.
Endowment – are funds invested in long term, where the income from the capital can be mobilized, but without using the capital itself;
Pass-through funding – are funds from third parties for specific projects, where BIOFUND is the mechanism for disbursement and financial control;
Funds for direct implementation of projects – are for those few projects that are implemented by BIOFUND itself.
Setting up the Endowment and making it profitable
The effort to raise investment funds began even before the formal creation of BIOFUND, in the days of the Committee of Founders. But only after the structuring of the Foundation was it possible to set up the conditions for negotiations with the partners. This required from BIOFUND the establishment of procedural routines, harmonised with the standards set by the regulations of the main partners.
The positive assessment of the consolidation of BIOFUND, in 2014, was fundamental in the decisions of various donors to contribute to the constitution of our endowment which, by mid-2022, had reached 46.9 million USD. This sum includes, in addition to the income earned that makes up more than 10% of the value, the contributions from German Cooperation via KfW (62%), World Bank/GEF (36%) and Conservation International/Global Conservation Trust (2%).
With the income resulting from the application of part of this Endowment, BIOFUND has financed four projects, namely: Abelha (2016-2021), ASA (since 2019), Pós Abelha (since 2021) and Emergency BIO-Fund (only between 2020 and 2021), in addition to covering some operational costs of the Foundation.
Growth of the BIOFUND Endowment (by June 2022)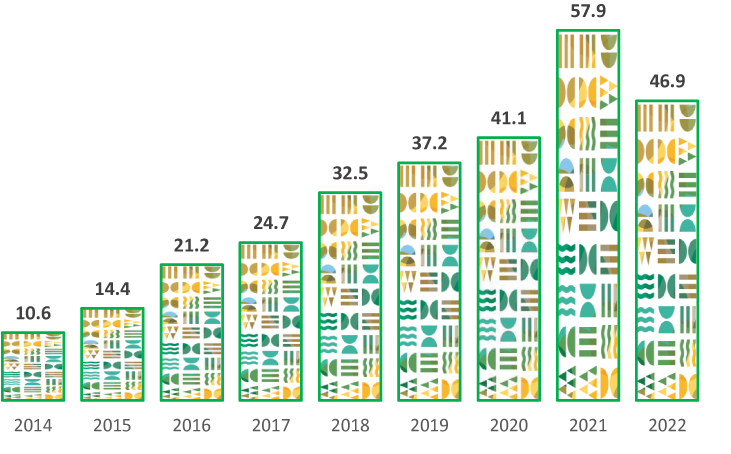 Endowment contributions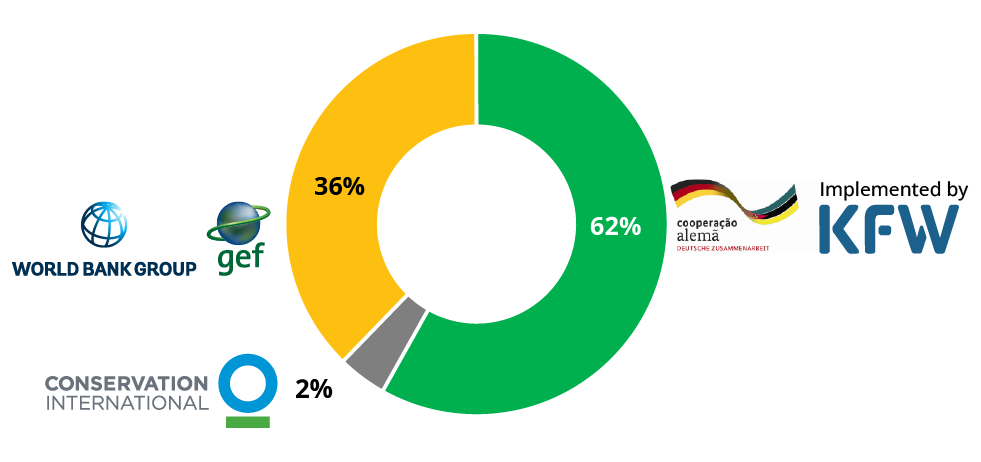 Pass-through funds
With the growing reputation of BIOFUND as an independent and well managed body, the institution has also been successful in raising pass-through funds, that is, funds from other donors that are then on-granted and managed by BIOFUND.
To date, June 2022, more than US$ 60 million in pass-through funding has been raised, of which BIOFUND has already channelled around US$ 13 million. Together with our endowment funding, BIOFUND has to date distributed almost 16M USD to Conservation Areas in Mozambique.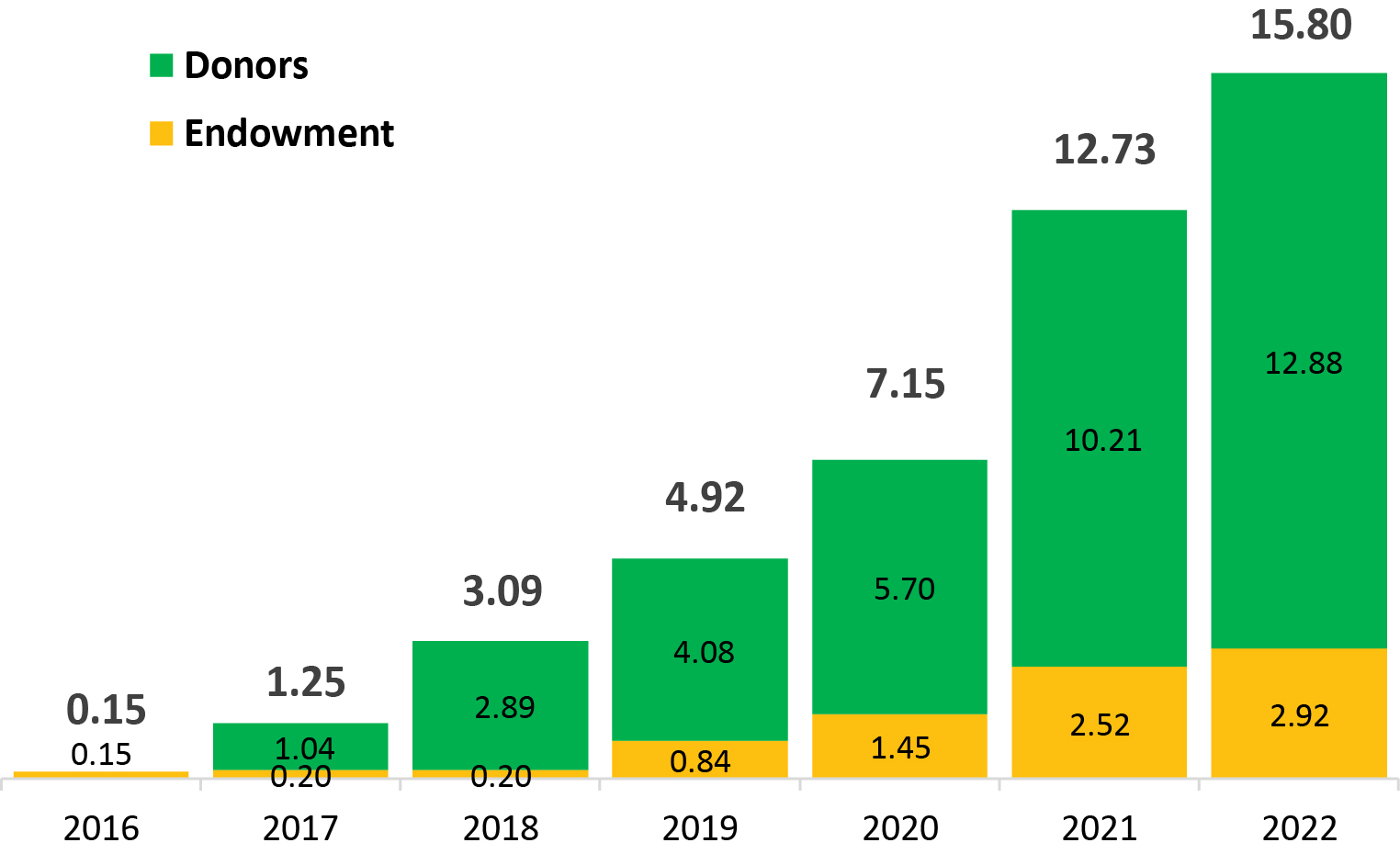 Pass-through funding contributions (2016-2022)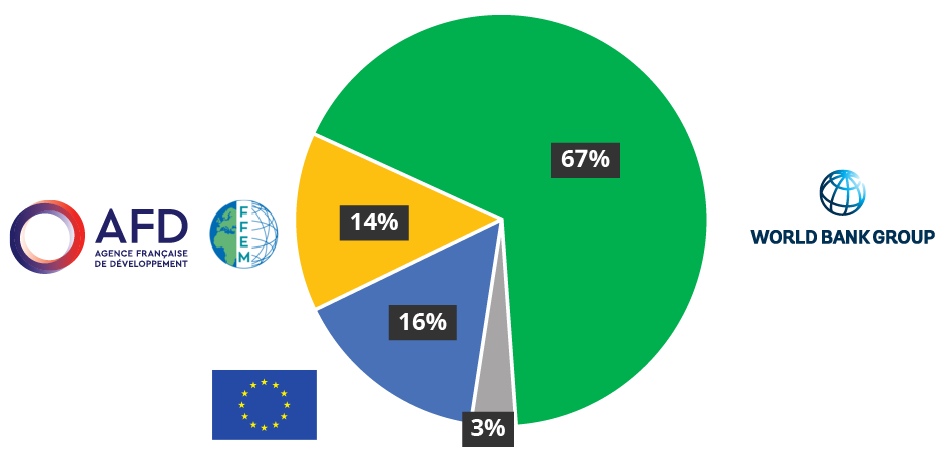 The World Bank financing includes IDA, GEF, MDTF and Sweden Government Funds. And "others" includes BCI, KfW, USAID and USFS funds.
Fundos para implementação directa de projectos
O portfolio de projectos de implementação directa é de cerca US$ 10 Milhões, angariados para implementação dos seguintes programas: