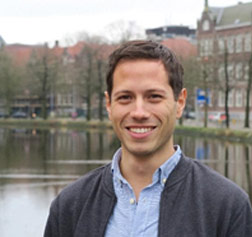 Topic: Innovative Financing Mechanisms
Hours: 16:00-17:00 (Mozambique time)
Day: Thursday, October 07, 2021
Panelist: Amílcar Guzman
Position: Consultant, Wolfs Company
Função: Director Executivo da Aliança de Finanças para a Conservação
As a partner in Wolfs Company, Amílcar provides conservation finance advice to the public and private sectors, non-governmental organizations, Conservation Trust Funds (CTFs) and protected area managers in Latin America, the Caribbean, Africa and Europe. His background combines nature conservation, environmental economics, stakeholder engagement and strategic planning.
Amílcar is one of the lead authors of the latest 10-year review of CTFs and the 2020 expansion of the Practice Standards for CTFs of the Conservation Finance Alliance. His experience with CTFs also includes resource mobilization advice to The MedFund and ongoing collaboration with Forever Costa Rica and the Caribbean Biodiversity Fund, among others.
In the field of marine conservation finance, he currently leads the assessment of financial gaps for Costa Rica to achieve 30% of marine protection and he is a sustainable finance advisor of a learning network of more than 30 marine protected areas in the Caribbean.
His previous experience includes assistance to BIOFIN Belize to monitor national investments in biodiversity, ecosystem service valuation studies to support conservation initiatives in Costa Rica, Ghana and the Cayman Islands, and applied research to inform large-scale private conservation in Chile.